Persistent Toxic Substance PTS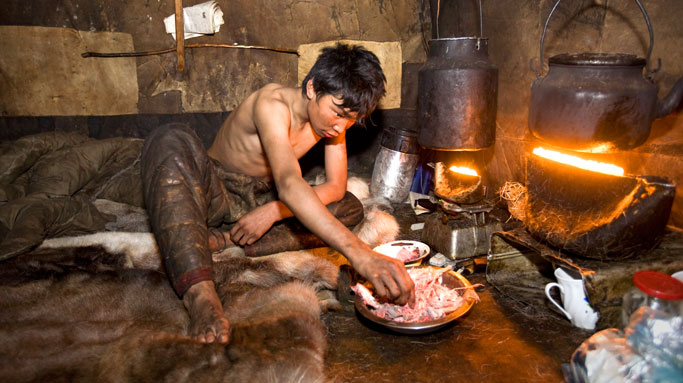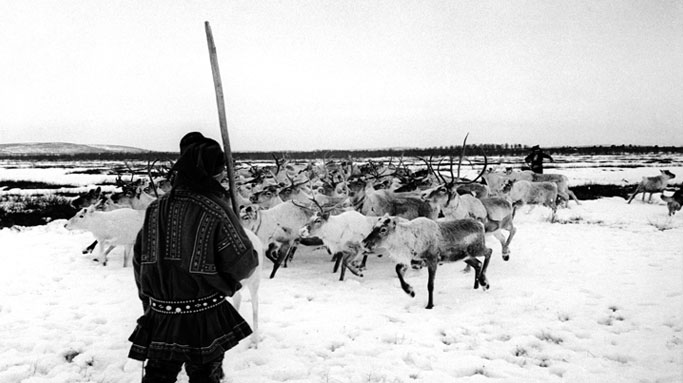 Persistent Toxic Substances, Food Security and Indigenous Peoples of the Russian North. A joint project established by RAIPON (Association of Indigenous Peoples of the North, Siberia and Far-East of the Russian Federation), AMAP (Arctic Monitoring and Assessment Programme), and GEF (the Global Environmental Facility)
AMAP Assessments have documented how persistent toxic substances (PTS) have a tendency to be transported to, and accumulate in the Arctic region. They also describe how Arctic ecosystems are particularly vulnerable to exposure to PTS, and why certain Arctic indigenous communities in Greenland and Canada have some of the highest exposures to PTS of any populations on Earth. A number of factors, among which the cold Arctic climate, lipid-rich food chains, and lifestyle of indigenous peoples, in particular their reliance on traditional foods, all play an important role.
Preliminary studies in the Russian Arctic upto 1998 showed that environmental levels of PTS can be significantly elevated, however the data were sparse and many areas of the Russian Arctic were not covered in these studies. At the same time, as a result of economic changes in Russia, consumption of traditional food by indigenous peoples in the Russian Arctic increased. For these reasons, the Arctic Indigenous Peoples Organizations (Permanent Participants of the Arctic Council), in collaboration with the AMAP Secretariat, initiated, with financial support of the Global Invironmental Facility (GEF), the project Persistent Toxic Substances (PTS), Food Security and Indigenous Peoples of the Russian North.
---
Main objectives of the project
To assist indigenous peoples of the Russian north in developing appropriate remedial actions to reduce the health risks associated with contamination of their environment and traditional food sources;
To enhance the position of the Russian Federation in international negotiations concerning measures to reduce the use of PTS, and empower indigenous peoples to participate actively and fully in these negotiations;
To enable the Russian Federation to join existing international agreements concerning measures to reduce the use of PTS and to increase its involvement in the work of the Arctic Council to reduce emissions of PTS.
---
Anticipated outcomes of the project
Recommendations to Russian federal and local authorities, indigenous peoples and the wider international community on measures to reduce exposure of indigenous peoples to PTS, including identification of priority areas where actions are needed;
Assessment of relative significance of aquatic food-chains as a pathway for exposure of indigenous peoples to PTS;
Assessment of relative importance of local and distance sources, and the role of atmospheric and riverine transport of PTS.
---
Reports
Reports on the PTS-project results were prepared in English and Russian.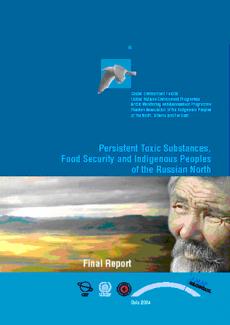 Persistent Toxic Substances, Food Security and Indigenous Peoples of the Russian North. Final Report.
Persistent Toxic Substances, Food Security and Indigenous Peoples of the Russian North. Final Report. Arctic Monitoring and Assessment Programme (AMAP), Oslo, 2004.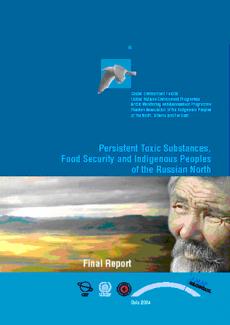 ---
Geographical scope of project
Kola Peninsula (area inhabited by the Saami people);
Lower basin of the Pechora River (area inhabited by the Nenets people);
Taimyr Peninsula, including the lower reaches of the Yenisey River (areas inhabited by the Dolgan and Nenets peoples);
Chukotka Peninsula (area inhabited by the Chukchi and Yupik peoples).
---
Project activities
Assessment of local pollution sources in the vicinities of indigenous communities.
Assessment of pollution from distant sources due to atmosphere and riverine transport to areas populated by indigenous people.
Study of biomagnification in Arctic food chains.
Dietary surveys of selected indigenous communities.
Monitoring of PTS levels in humans, particularly in delivering women and newborns.
Assessment of the influence of pollution on the human health status of indigenous peoples, and development of recommendations to improve health status.
Capacity building within the local authorities responsible for environmental pollution control and human health.
Communication and dissemination of information.
---
Funding
In addition to GEF funding, the project was financially supported by Canada, Denmark, Finland, Norway, USA, WMO, UNEP, Nordic Council of Ministers, University of Tromsø (Norway) and Salamander Foundation (Canada). Significant in-kind contributions, covering provision of data and information and technical and logistic support, are made by Russian governmental bodies (Ministry of Health, Russian Federal Service for Hydrometeorology and Environmental Monitoring, and Ministry of Natural Resources) and a number of research institutions.
---
Coordination
The project was coordinated by RAIPON and the AMAP Secretariat. The project was a part of the circumpolar assessment and monitoring activities concerning PTS impact on human health conducted by all Arctic countries within the framework of AMAP activities.
Project implementation started in February 2001; and was completed in 2004.
AMAP Usage Policy
All materials posted on the AMAP website for which AMAP holds the copyright are freely-available for non-commercial uses, including press/media use, and use in the production of educational and outreach materials, etc.
You are kindly requested to acknowledge AMAP as the source of these materials.
Anyone wishing to use these materials for (non-educational) commercial purposes should contact amap@amap.no
Electronic documents posted on the AMAP website can be viewed and downloaded for individual and non-commercial (including educational) uses without any requirement to obtain permission from AMAP.
Other websites are welcome to link to AMAP website pages and documents posted on the AMAP website; however, you are kindly requested not to download and repost copies of AMAP website content on other sites. This is important (i) for ensuring that information available on the Internet retains its integrity if the content of the AMAP website or posted documents is changed to reflect new information or to correct errors, and (ii) allows AMAP to track use of its website content so that the site and its content can be further improved to better satisfy user demand.
Copyright
The Arctic Monitoring and Assessment Programme (AMAP) retains copyright on all printed and electronic documents, reports, videos, websites, DVDs and other products produced by AMAP. AMAP documents, reports and materials posted on this website may, however, include content (for example photographs, graphics, news items) for which AMAP is not the primary copyright holder.
AMAP copyrighted materials can be used freely subject to the conditions set out in the AMAP Usage Policy.